We help you find the best property for you
About us
We are a team that has lived and knows the area well, with extensive experience in selling and renting properties.
We offer our services focused on the south of Gran Canaria, making the buying and rental process simple and safe. Attending, in addition, the specific needs of foreigners; clear information and guiding our customers during all process.
Canarihus is a member of the Canarian Real Estate Association ACEGI. We also have the opportunity to sell the properties as the approximately 100 other members of ACEGI.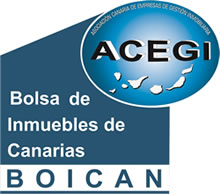 Do you want to sell or rent your property?
We help you to sell or rent your house. You can receive advice from our team. We can meet in our office or get in touch with you.

How to buy or rent a property?
Once the perfect property has been chosen for you, we explain the steps to follow. We can meet in our office or get in touch with you.
If you buy
Once the sale price is accepted, we make a pre-contract. This is an option to buy, where the property is reserved to the buyer, normally advancing this one 10% of the sale price. In it, the price, conditions, and deadline to sign before a Notary are set.
Expenses are paid by the buyer, that are usually around 9% of the sale price of the property. Of which, 6.5% is the property transfer tax. If it is a new property, 7% of IGIC is paid instead. We guide our clients in each step, and accompanying them in the signature at the notary. In case of being non-resident, we assist in different needs, such as the NIE application, opening a bank account or changing ownership on some receipts.
If you rent
First of all the conditions between landlord and tenant (price, dates ...) have to confirm.
We will prepare the contract, and once reviewed by both parties, a month of deposit, a commission month for the real estate, and the first month of lease are signed and transferred in advance. We will take care of delivering the keys to the tenant.